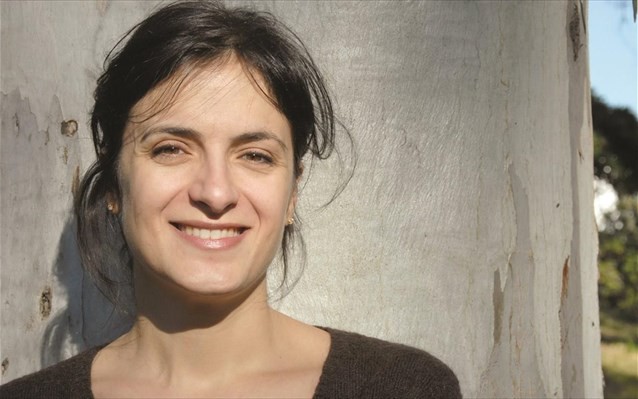 "Citigroup sees 90% chance that Greece Leaves Euro", Bloomberg 25.07.12 "Greece cannot be saved, that is pure mathematics", CDU's Michael Fuchs, MP, 29.07.12 
Can Greece turn around? If yes How? When? 
The House of Hellenes played host to an open forum hosted by the British Hellenic Chamber of Commerce on whether "Can Greece turn around? If yes, how and when?" The focus of the discussion was based around the type of changes required to exit from a crisis which, as all speakers and participants agreed, has institutional, social and political causes, the financial crisis being just a result thereof. Focus also shifted on whether Greece will remain or exit the Eurozone, how future investment projects can be attracted and how to instil confidence in the market for altering the situation in the country.
The panel consisted of Vicky Pryce, City economist, former Director General, Economics, and former Joint Head of the UK Government Economic Service, Thanos Vamvakidis, head of European G10 FX Strategy at Bank of America Merrill Lynch, Elena Panaritis, economist specialising in structural reforms, former Greek MP and World Bank officer and currently CEO-founder of the Panel Group, Andreas Koutras, Director, ITC Markets.
Harris Ikonomopoulos, President of the British Hellenic Chamber of Commerce made an opening address and moderated the discussion.
All panellists had 10 minutes available to plead their case of whether Greece can turn around its economy, how and when. The audience consisted of international and Greek media, investors, financiers, bankers, economists, etc. After the keynote speakers presentations the floor was open to questions where some very important issues were raised and answered.
In summing up, the panellists offered their views on the situation as follows:
Harris Ikonomopoulos, referred to the elementary required structural reform for any other reform to be effective, a swift and effective correction of the Greek Constitution which could be achieved by a referendum with three yes/no questions, a referendum that would also provide the parliament with the power to proceed to any other requisite correction within a three to six month period. As Mr. Ikonomopoulos said: "unless and until society reinstates its confidence to Justice and the moral legitimacy of any government to govern is back in place – by abolishing the special statutes of limitations for the criminal liability of members of the government – unless the Constitution provides for an accountable system of Effective Governance – by specifying a fixed four or five year term for any elected government and tearing down political and personal conflicts between Cabinet members www.houseofhellenes.com www.facebook.com/HouseOfHellenes www.twitter.com/HouseofHellenes www.houseofhellenes.blogspot.com House of Hellenes, Carlton Club, 69 St James's Street, London, UK
and MP's – unless the Constitution provides Perspective – by an internationally competitive flat tax system that will reward success with a minimum fixed ten or fifteen year term for anyone who wants to choose Greece as a tax base – no matter how wise any policy may be it will not be able to be implemented, and no foreign direct investment will take place due to the lack of confidence and the "the country" risk that keeps any reasonable investor away. Greece is a small country, by correcting the basics Greece can turnaround fast. Europe, though, has to do the same".
Thanos Vamvakidis said that "given the depth and the breadth of the crisis the coalition government in Greece has one only chance to demonstrate its commitment to reforms". 
Elena Panaritis said that "the Greek crisis is more than an economic crisis, its a crisis of structures and systems of governance. Those claiming that structural reforms take time thus reforms should not focus there; in reality they hide behind vested interests. This is a serious trap we must not fall into! Greece must create a force of structural reforms (I.e. Reduce administrative burdens, costs and promote entrepreneurship) NOW. There is no more time left."
Vicky Pryce substantiated why the problem is not Greece. Adding that "the crisis is a euro crisis that affects all Europe. It needs to be addressed as such."
Another conclusion from the discussion was that the debate regarding a possible Greek exit from the euro while it does not profit any government or investor, it is equally unacceptable as any discussion regarding a genocide would be. Greece produces only 20% of what Greeks consume, and any change of currency that would lead to devaluation of the country's legal tender would result to a sharp rise of prices of medicine, foodstuff, heating oil, gas and other products that are necessary for the survival of the least able and the elders.
The audience questions and short addresses identified the lack of political leadership in Greece as a major deterrent for Greece's turnaround, agreeing though that it is in times like this that new leaderships emerge .
The forum discussion was the closing event of The House of Hellenes in London 2012. The House of Hellenes, although closed, remains at the disposition of the Hellenic Olympic Committee and the National Olympic Team for Press conferences to celebrate any upcoming Olympic victories in London 2012. The Greek colours will keep flying on the House of Hellenes until the end of the London Games.
____ 
For more information on the "House of Hellenes" visit: 
www.facebook.com/HouseOfHellenes www.twitter.com/HouseofHellenes 
www.houseofhellenes.blogspot.com
or contact DK Associates, the "House of Hellenes" official media office: 
Katilena Alpe – [email protected] or 07419564436 
Dimitra Kolotoura – [email protected] or 07984785054