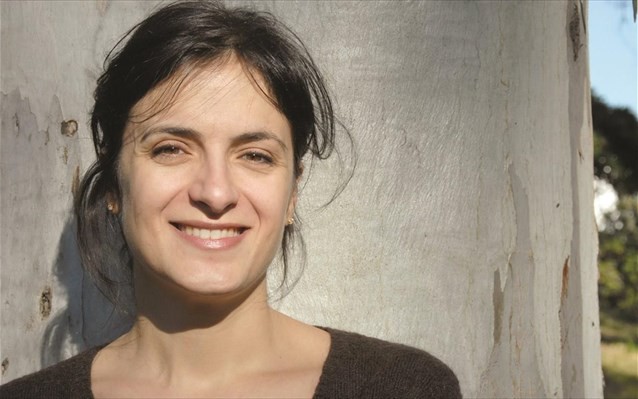 An innovative platform for change and growth for people with the audacity to dream and the tenacity to deliver: www.thought4action.com
In search of a sustainable solution to Greece's deep economic crisis, much lauded economist Elena Panaritis has established 'Thought 4 Action', an interactive internet-based platform for knowledge sharing.
The inaugural thought 4 action forum will take place on the 4th of February at 12:00 in Technopolis, Gazi (Athens). Drawing on experience of good and bad global practices, and lessons learned on structural reforms, the forum will share information directly with policy makers and ordinary people as it establishes actionable reform policies in order to impact local public policy.
This will be an invaluable tool towards reinventing Greece.
The Greek economy is currently going through its longest and deepest economic crisis since WWII, with over five years of recession and around -7% GDP growth in 2012. The picture remains gloomy. The combination of on going reductions in productivity, massive debt, further bailouts and austerity measures, soaring unemployment rates and rising civil unrest is a potentially explosive mixture. This has driven Ms Panaritis in her pursuit of the promotion of change and economic growth through institutional reforms.
She said: "The experience I have gained over the years (18 years) helping countries recover from similar crises while aiming for growth, combating poverty and disenfranchised working with ordinary people; gives me the responsibility to engage and get involved. I decided to launch Thought 4 Action interactive platform and share knowledge and ideas with the Greek people directly, without intermediaries."
The 'Action Tank' will consist of an intense program of one day interactive forum in Athens, Greece. International practitioners and experts, with experience in stabilizing countries in similar economic crises, will discuss key sectors that must be reformed. The workshops will be attended by a select group of important decision makers in the Greek Government, MPs, policy makers, entrepreneurs and bankers, among others.
"Every economic crisis is arguably different and there is no one size fits all solution", Elena argues, "Indeed, we recognize the importance of understanding the complexities of a given crisis against its specific national context, while we rely on modern diagnostic techniques to design the optimal 'treatment'. The Greek crisis has been misdiagnosed, as it is one of productivity and broken institutions rather than simple liquidity and accounting. We need to clearly define the true causes of this unprecedented shock to effectively change the sense of uncertainty to one of growth and positive perspective".
All the discussions will be broadcasted live (web live stream) on www.thoughtforaction.org/live
Key speakers will be: Christopher Pissarides, Nobel Laureate; Hon. Ruth Richardson, Former Minister of Finance N.Zealand; Gary Reid, Public Sector Specialist; Elena Panaritis, Economist -Structural Reforms Specialist; Panagiotis Karkatsoulis, International Academy of Public Sector Award.
We are inviting you to take part in the dialogue of Greek people's lives, send us questions and thoughts for a better future at [email protected]
Join us:
FACEBOOK: https://www.facebook.com/skepsigiadrasi
TWITTER: https://twitter.com/T4Action