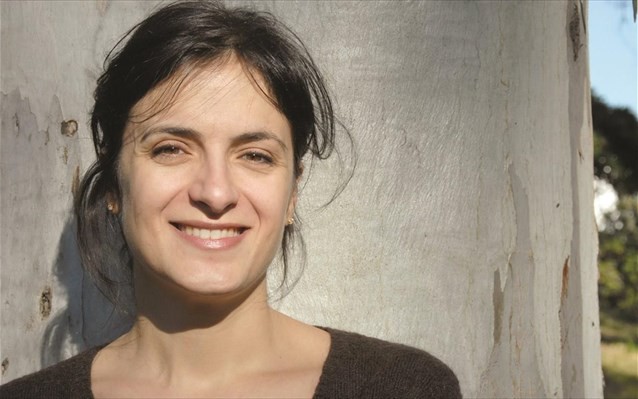 The Associated Press
Οι Ασιατικές μετοχές ανακάμπτουν στις ελπίδες για συμφωνία του ελληνικού χρέους
Asian stocks rebound on hopes for Greek debt deal
Asian stocks rebounded Thursday on signs that a debt relief deal for Greece will go through and as an upbeat report on U.S. payrolls added to optimism about the world's biggest economy.
Japan's Nikkei 225 index rose 1.5 percent to 9,720.79. Hong Kong's Hang Seng gained 0.9 percent to 20,813.48 and South Korea's Kospi edged up 0.7 percent to 1,997.32.
Growing investor participation in a massive Greek debt relief deal bolstered the mood in stock markets. By Wednesday night, investors owning around half of Greece's privately held debt had committed to a bond swap that would see them accept losses to avoid facing even bigger ones in case Athens defaults. Greece needs at least 67 percent of investors to sign up by Thursday night, so it can get a related euro130 billion ($171 billion) bailout from European countries and the International Monetary Fund.
BBC
Η ανταλλαγή των ελληνικών ομολόγων
Greece debt swap deadline looms
A leading European Union official has urged private holders of Greek bonds to sign up to a vital debt swap deal ahead of a deadline later on Thursday.
Economic and Monetary Affairs Commissioner Olli Rehn said there would be no better offer, and the deal was vital for eurozone financial stability.
Greece needs at least 75% of bondholders to agree to take a 53.5% cut in the value of their holdings.
Greece needs the deal if it is to receive a second bailout.
The package from the European Union and International Monetary Fund would be worth 130bn euros ($171bn; £109bn).
Mr Rehn said: "It is important that all investors recognise that Europe has committed the maximum funds available to this voluntary debt exchange and that full participation is necessary for the Greek program to move forward."
Private investors have until 2000 GMT on Thursday to agree to the debt swap on the 206bn euros of Greek bonds they hold.
BBC
Η Ευρώπη και το όπλο της απειλής
Europe and the threat weapon
This week, world markets have been edgy.
All eyes, once again, are on Greece and whether private investors will finally agree to accept big losses on their holdings of Greek debt.
The deadline is Thursday evening. The losses are intended to shave off a chunk from the Greek debt mountain. This is a key element in the second Greek bailout package.
For only if the private investors come on board will the bailout be implemented with Greece receiving new funding. Without it, the country will face bankruptcy later in March when large payments are due.
So it is potentially another crisis moment for the eurozone.
ekathimerini
Ο Schaeuble λέει ότι δεν είναι σκληρός με την Ελλάδα
Schaeuble says is not too hard on Greece
German Finance Minister Wolfgang Schaeuble said on Wednesday that Greece's problems were of its own making and dismissed suggestions that Germany was being punitive towards a country that perhaps should not have joined the euro.
Speaking at the European University Institute in Florence, Schaeuble said he had, in the past, had very open discussions with the Greek government about whether it would be better for it to leave the euro zone, and the Greek authorities were 100 percent committed to doing what was necessary to remain members.
Bloomberg
60% των κατόχων ελληνικών ομολόγων δεσμεύονται για ανταλλαγή
60% of Greek Bond Holders Committed to Debt Swap
Investors with about 60 percent of the Greek bonds eligible for the nation's debt swap have so far indicated they'll participate, putting the country on the verge of the biggest sovereign restructuring in history.
Greece's largest banks, most of the country's pension funds, and more than 30 European banks and insurers including BNP Paribas (BNP) SA, Commerzbank AG (CBK) and Assicurazioni Generali SpA (G) have agreed to the offer. That brings the total to about 124 billion euros ($163 billion), based on data compiled by Bloomberg from company reports and government statements. The euro advanced in Asian trading.
The goal of the exchange is to reduce the 206 billion euros of privately held Greek debt by 53.5 percent and turn the tide against the debt crisis that has roiled Europe for more than two years.
Bloomberg
Η Ασία αντιμετωπίζει δυσκολίες με τη διαπραγμάτευση του ελληνικού χρέους
Asia Faces Headwinds With Greece Debt Deal
Toyota Motor Corp. vehicles, including the Prius C, center left, bound for export, sit in a lot at the port of Sendai in Sendai City, Miyagi Prefecture, Japan.
Australian employers unexpectedly cut jobs, South Korea's central bank warned of "downside" risks to growth and Japan reported an increasing reliance on energy imports that threatens to damp its economic rebound.
Today's indicators highlighted headwinds for the Asia- Pacific region's expansion as policy makers evaluate whether to add to stimulus implemented in recent months. With inflation pressures remaining, South Korean, New Zealand and Indonesian officials kept benchmark interest rates unchanged.
The Guardian
Ημέρα προθεσμίας για την ανταλλαγή των ομολόγων
Deadline day for Greek debt swap
It's deadline day for Greece, and its attempt to persuade creditors to take part in the bond swap that is meant to cut more than €100bn from its national debt. In 12 hours time, the Private Sector Involvement will close, and Athens will know whether it has succeeded.
Only a very high take-up would allow Greece to avoid a technical default. Should investors shun the deal, then the entire second rescue package could collapse (although that does not appear likely at this stage).
Huffington Post
Η ανταλλαγή των ελληνικών ομολόγων αποκτά περισσότερες συμμετοχές
Greek bond swap gets more takers
SUPPORT BUILDS FOR DEBT SWAP: Private investors' participation in a massive debt relief deal grew on Wednesday, bringing Greece closer to avoiding a default that would plunge it into financial chaos and reignite the European debt crisis.
THE DETAILS: With a day left before the deadline for acceptances, investors owning close to half of Greece's privately-held debt had committed publicly to the bond swap. They would swap their Greek bonds for new ones with a face value reduced by 53.5 percent, longer repayment deadlines and lower interest rates.
THE GOAL: Greece needs the deal to secure a euro130 billion ($171 billion) international bailout. It needs 90 percent of investors to sign up. However, a voluntary participation rate of around 70 percent could be enough to force most holdouts to go along.More…
REUTERS
Το Brent πάνω από $124 με τις ελπίδες για την Ελλάδα, και τα δεδομένα για θέσεις εργασίας στις ΗΠΑ
Brent above $124 on Greece hopes, US jobs data
Brent crude rose on Thursday, with prices staying above $124 a barrel on hopes that Greece would win enough creditor support to avoid a messy default and promising jobs data from top oil consumer, the United States.
Oil recovered from Tuesday's losses after major banks and pension funds showed their support for Greece's bond swap offer to private creditors, spurring optimism that the deal will pass and clear the way for a bailout package to avert an immediate default on its debt.
"There are still a lot of uncertainties on Greece ahead of today's deadline and the market is poised to move sharply up or down depending on what happens," said Ken Hasegawa, a Tokyo-based commodity sales manager at Newedge Japan.
The Wall Street Journal
Επιπτώσεις του Αλλοδαπού Δικαίου για τα ομόλογα αναμένεται να είναι περιορισμένες
Impact of Foreign Law Greek Bond Holdouts Likely to Be Limited
Some investors have snapped up Greek bonds governed by foreign laws in recent weeks in a bid to get a better deal from a Greek debt restructuring but market participants are playing down the significance of the move, saying that its impact on the overall deal will be limited.
These investors are hoping that by amassing bonds governed by foreign laws, they can block provisions that would bind all bondholders to take steep losses on their holdings and instead get a sweeter deal from Greece as the country tries to avoid a long drawn-out legal process. But some strategists warn the tactic is fraught with risks.
Les Echos
Ο Schäuble εκτιμάει ότι δεν είναι σκληρός με την Ελλάδα
Schäuble (Allemagne) estime ne pas être trop dur avec la Grèce
Le ministre allemand des Finances Wolfgang Schäuble a déclaré mercredi que la Grèce était responsable de ses problèmes et s'est défendu de vouloir sanctionner un pays qui peut-être n'aurait pas dû entrer dans la zone euro.
Le ministre, qui s'exprimait à l'Institut universitaire européen à Florence en Italie, a déclaré qu'il avait eu par le passé des discussions très franches avec le gouvernement grec sur la question de savoir s'il ne serait pas mieux pour le pays qu'il se retire de l'euro et que les autorités grecques s'étaient montres totalement engagées à faire le nécessaire pour rester membres.
Liberation
Αποφασιστική ημέρα για το ελληνικό χρέος
Journée décisive pour la dette grecque
Les créanciers privés d'Athènes ont jusqu'à ce soir pour échanger leurs obligations, afin d'effacer plus de 100 milliards d'euros de la dette du pays et éviter le défaut de paiement.
Les créanciers privés de la Grèce ont jusqu'à jeudi 20 heures pour dire si oui ou non ils acceptent de participer au processus de restructuration de la dette grecque, qui a pris depuis mercredi l'allure d'un vaste téléthon mondial pour tenter de guérir la maladie de la Grèce: la dette.
Washington Post
Η εποχή χωρίς κίνδυνο για κρατικά ομόλογα πλησιάζει στο τέλος
The era of risk-free government bonds nears its end
It is an epochal moment, the formal end of an era in which the debts of sovereign governments in the developed world were regarded as virtually risk-free and relied on as a benchmark investment as safe as cash. Greece, with its request that bondholders accept losses in excess of 50 percent, has proved that is not the case, and the full ramifications have yet to become clear as the European financial system struggles to readjust.
It is a moment that officials at the European Central Bank and elsewhere in the 17-nation euro zone fought mightily to avoid, for fear of the stigma, but that became inevitable as Greece's problems deepened. In the end, the country had little choice but to take a route more associated with developing economies than with major currency areas like the euro and ask its investors to accept steep losses or risk being totally wiped out in a general default.