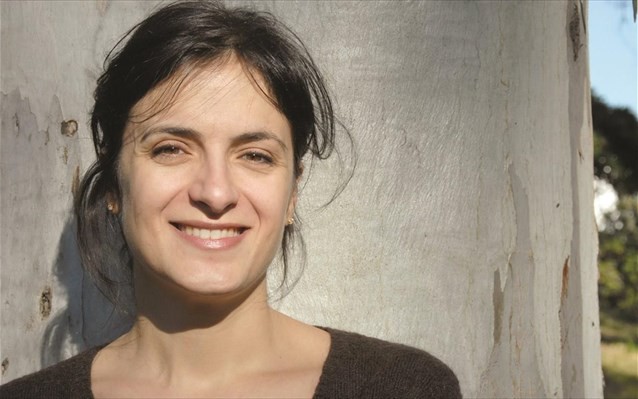 ATHENS—Greece Wednesday invited bids for state-owned gas company DEPA and natural-gas grid operator DESFA, moving ahead with a long-awaited privatization program aimed at raising €19 billion by 2015 to aid in addressing its huge debt crisis.
The government is considering a sale of its natural gas company—together with its wholesale, trading and gas supply operations—as well as DEPA's natural gas grid operator DESFA, a statement by Greece's privatization agency said.
A protester during an anti-austerity rally Wednesday in Athens.
DEPA's sale combined with the majority stake in DESFA could net €1.5 billion to €2 billion, according to analysts' estimates. Greek budget estimates value DEPA alone at €991 million.
"There are indications that about 20 companies could be interested," a person in Greece's privatization agency said. These include: Russia's OAO Gazprom, through its joint venture Prometheus Gas; Algeria's Sonatrach; Spain's Gas Natural SDG SA; France's GDF Suez SA; Italy's Eni SpA; and Austria's OMV AG, the person said.
The invitation for bids comes at a key moment for the country, which has just agreed on a second bailout package worth €130 billion with euro zone countries and the International Monetary Fund. But the sale also has strategic importance because it could determine the future shape of one of Europe's energy priorities, which is the effort to import natural gas from the Caspian Sea region to ease dependence on Russia.
The offer comes just one day after Greece's Minister for Environment, Energy and Climate Change George Papaconstantinou met Gazprom's Deputy Chief Executive Alexander Medvedev, and DEPA's Chief Executive Harry Sachinis.
Greece would be a key transit country if the Shah Deniz consortium, which is developing a gas field in the Caspian, chooses to carry that gas to Italy. A decision on which proposed pipeline route to Europe will receive gas from the offshore Shah Deniz field in Azerbaijan will be made by the middle of 2013, OMV's Chief Executive Officer Gerhard Roiss said last week.
Europe is Gazprom's richest customer. Potential imports from Central Asia would loosen Gazprom's grip on European Union gas supplies, mainly to Central European countries.
Gazprom said Wednesday that it will review the strategic value of Greece's state energy assets and plans to make a decision later on whether to participate in an upcoming tender.
The Hellenic Republic owns 65% of DEPA and the rest 35% is owned by Hellenic Petroleum, which is partially owned by the Greek state. The two sides have agreed to jointly sell their respective stakes in DEPA Group.
Interested parties are invited to express their interest either in acquiring DEPA in its current corporate structure, or in acquiring separately DEPA and DESFA, the Hellenic Republic Asset Development Fund said in a press release. In either case, the Hellenic Republic will retain a 34% stake in DESFA.
"Our first preference would be a bundled sale of DEPA and DESFA," an official at the Hellenic Privatization Agency said.
Greece's privatization program initially pledged to raise €50 billion from state companies and property by 2015. But, the target has been revised drastically in recent months to €19 billion as the country struggled to meet its economic targets.
A spokeswoman for Spain's Gas Natural said Wednesday that the company is studying whether to show an interest, but has not yet moved either way.
GDF Suez, Electricite de France, OMV and Eni declined to comment. A spokesman for Algeria's Sonatrach couldn't immediately be reached.
German utilities E.ON AG and RWE AG said that they aren't interested in participating in the privatization of DEPA and DESFA.
DEPA is active in the wholesale, trading and supply of natural gas to large customers. Through DESFA, it owns and operates the high pressure gas transport network and liquefied natural gas re-gasification facilities in Greece. It is also active in key international transit pipeline projects such as the Greece-Italy Interconnector, Greece-Bulgaria Interconnector and South Stream.
UBS AG, N M Rothschild & Sons Ltd. and Alpha Bank A.E. are acting as financial advisers, and Clifford Chance LLP and Koutalidis Law Firm are acting as legal advisers in the sale.